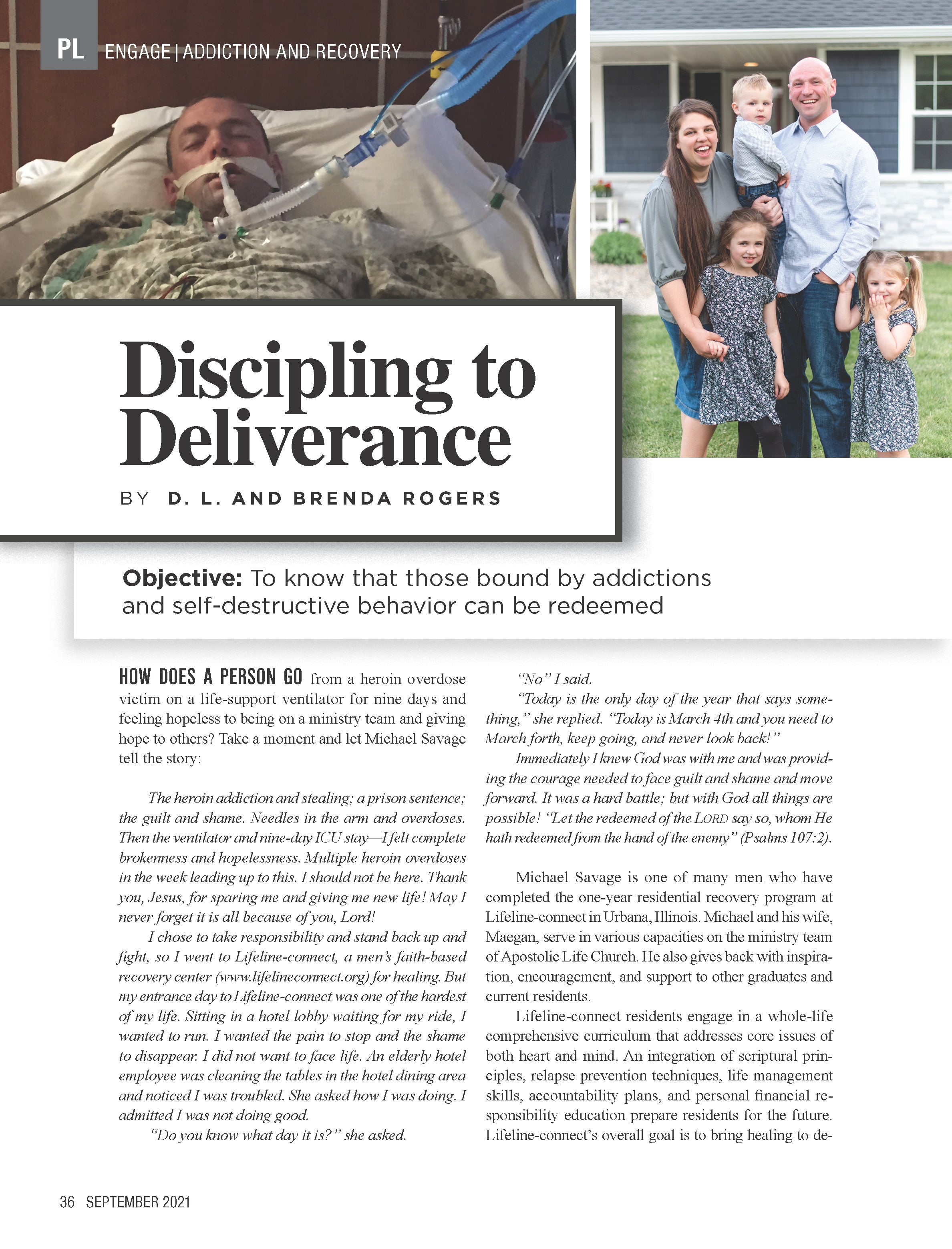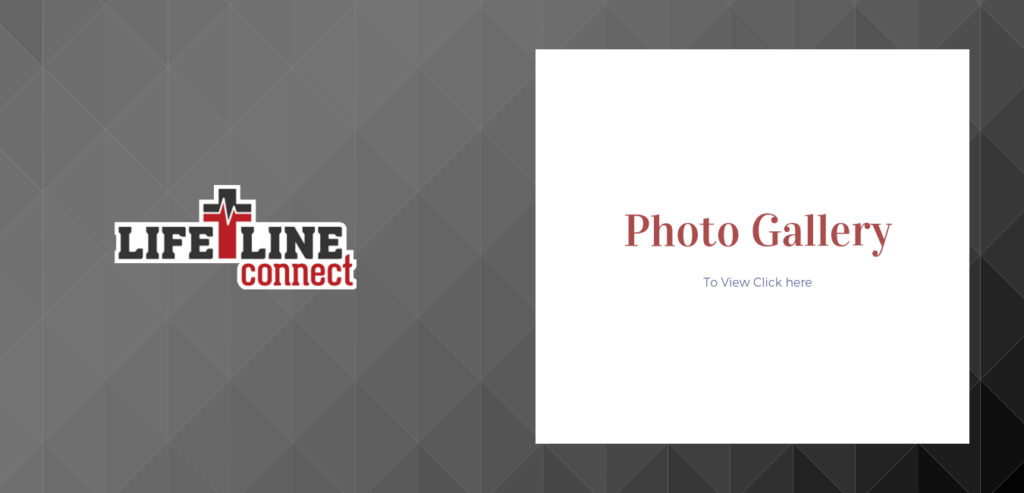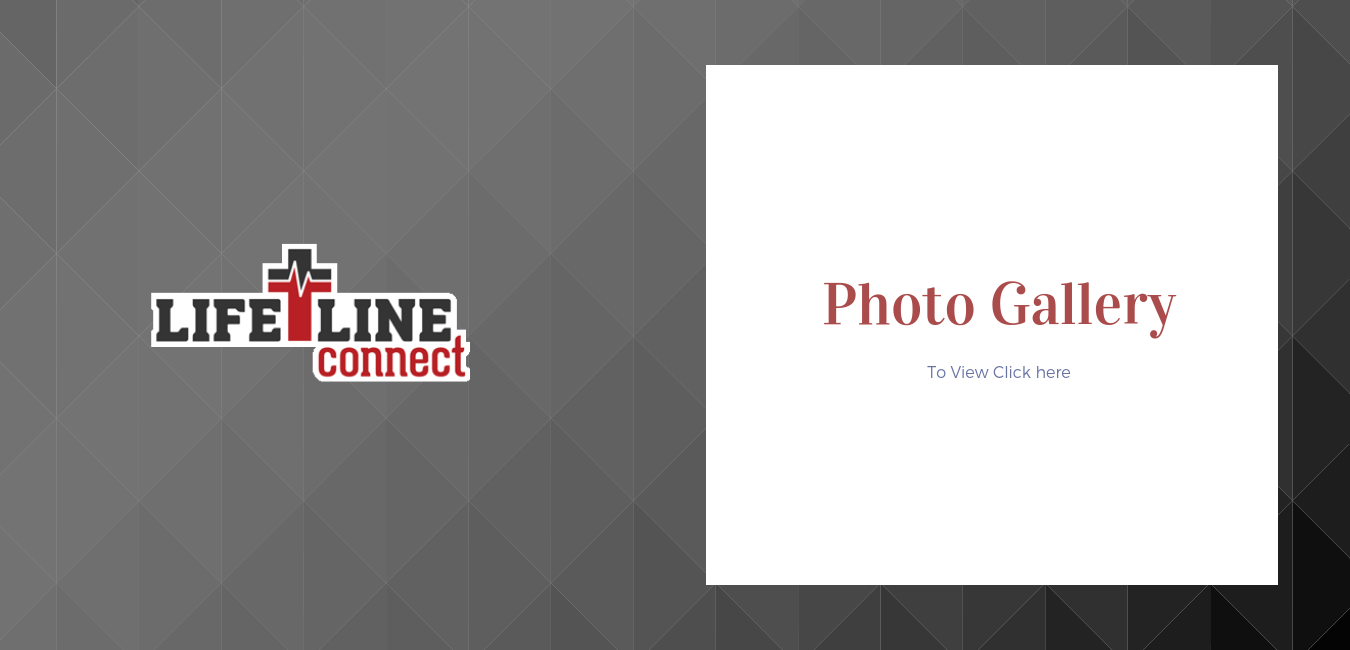 ---
Please visit our YouTube Page for more videos:
 __________________________________________________
14th Anniversary & Homecoming Celebration
______________________________________________________________________________
Lifeline Connect set to open expansion of residential treatment center
URBANA — There's a lot of self-discovery that goes into rehabilitation after coping with addiction.
Whether it's alcoholism, prescription drugs or potentially deadly substances, unless you're willing to let go and submit, nothing will change, say those who've been through it.
It wasn't until Matthew Becker started as a "functioning alcoholic" at Lifeline Connect — a faith-based, 24-hour, yearlong residential treatment center in Urbana — that he realized he needed to let go of his destructive patterns.
"You learn quickly that you have to open yourself up to newer things and the greater things to come," Becker said. "After that, you can dig deeper into what your real problems are. Rarely do we talk about the addiction itself. It's more about identifying the core issues that's making you do the things that you just absolutely know you hate doing."
About halfway through the program now, Becker will be among six Lifeline Connect residents who'll be on hand today to inaugurate a new dormitory and treatment center that can house up to 24 residents. The culmination of more than two years of fundraising (to the tune of $615,000) will come with the grand opening of a center that will quadruple the capacity of the current setup.
Taking people out of their element is essential to the program's 70 percent success rate, said Brenda Rogers, Lifeline Connect's administrative director. Those dealing with addiction, she said, have to be allowed to fail.
"Don't bail them out; just let things happen to them," she said, adding that it's only when they really are ready for help that a program like this can lead to change.
"If you don't change playmates and playgrounds, it's really hard to give them time to get to the core issues they have to deal with," said Rogers, who along with husband D.L. started Urbana's Apostolic Life United Pentecostal Church in 1991 before the couple co-founded Lifeline with Randy Brown. "We've had residents from 17 different states, so the long distance really helps. For the first 90 days, there's no communication with family or anybody, because they have to deal with their pain."
Les Cotton, a former addict in the program, had lived in Louisiana his entire life before coming up to Urbana for Lifeline Connect. He said he'd been through a 30-day rehabilitation program but "needed something more long-term."
"It was very difficult at first," Cotton said of moving. "I lived there my whole life; it was not only changing locations but submitting to a program and process that was greater than myself that was very challenging. But I knew that I had to do something different because my best thinking got me here so I needed to trust the process."
Cotton said he should've been dead when he overdosed 10 years ago and landed in the ICU for a week. That's when he knew he needed help — and fast.
"I came here a broken man willing to surrender and do whatever I needed to do to get help," Cotton said.
Now a member of the Lifeline Connect team, Cotton said his experience with the program helps him relate to the current residents.
Rogers says it's common for graduates of the program to stay in town after completing a 12- to 18-month program that's divided into three phases, concluding with a "gradual out" for the residents to get back into the community. Once they land jobs in the community, Rogers said, a lot of them don't want to go back to where they came from.
Tyronn Robinson, who's been with the program for about a month, said he was facing a life-or-death situation similar to Cotton's when he decided to come to sign up. He's been in prison four times and has struggled with drug abuse and alcoholism since his early teens.
"I'm at the point in my life where enough is enough," Robinson said. "I've had the self-discovery moments. I've had my brothers point things out to me that I didn't realize about myself. I've been to other recovery centers, but none has ever worked.
"This one has been, so far. I believe this will be the last one I go to."
---
https://www.wcia.com/news/local-news/lifeline-connect-opens-new-center-for-recovering-addicts/2040836822
URBANA, Ill. (WCIA) — Thursday was the grand opening for a new addiction recovery facility in Urbana.
It's through Lifeline-Connect, a recovery program for men. The building is a live-in dorm that holds 24 people. In twelve and a half years, they've worked with more than 80 men. With this new dorm, they'll be able to help even more.
For Timothy Murray, addiction became a crippling lifestyle. He says, "I was drinking all night and using meth to take away the hangovers. Eventually, I lost a really good job I had and ended up homeless."
He joined Lifeline-Connect and his life began to change. Murray says, "If it wasn't for this program I have no doubt I'd be dead or in prison."
This day was a new beginning for the program too. A ribbon was cut and the doors were opened.
Brenda Rogers is the program director. She says, "They'll get a whole life recovery. We'll deal with issues that drive their addiction, things that happened in their lives, faults and beliefs and things that cause them to use drugs."
The men will get counseling, life skills classes, and work training to get a job. Rogers says, "The voids they're filling with drugs and alcohol and all these issues of crime are filled with happy lives and pursuing a purpose."
It's a safe environment away from the influences of addiction. Dozens came to the grand opening to show support, including Champaign Police Chief Anthony Cobb. He says, "I'm so glad we have this jewel here so we can interrupt some people's trip into the criminal justice system and allow them the opportunity to be successful."
Murray is grateful to live there and to be supported in sobriety. He says, "It's built my work ethic back up. I'm now building my relationship back up with my daughter. I have a six year old. She was here this past weekend. Before i came here, i didn't have a relationship with her at all."
This project cost $630,000. Lifeline-connect raised half of it through community support. The rest was donated in labor. People will start moving in within the next couple weeks.
---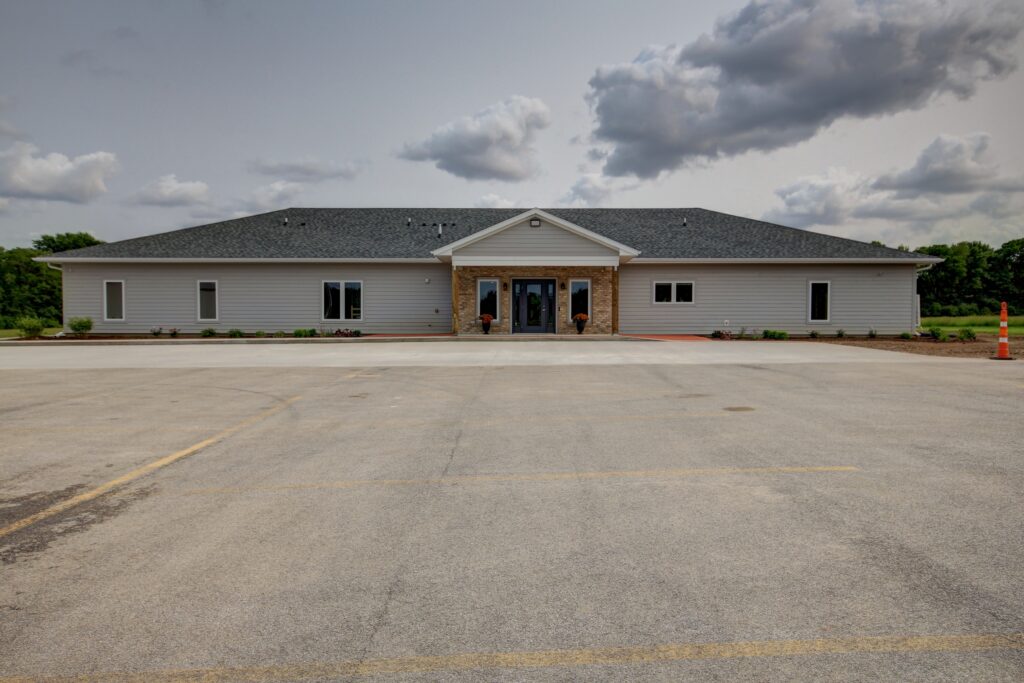 ---
12th Anniversary Video – 10-14-2018
Stevie Jay Radio Interview – 8-14-18

Monday, July 16th, 2018
URBANA, Ill. (WCCU) — A local addiction recovery program can now help 24 more men, after raising more than $600,000—and almost half that money came from local businesses.
Lifeline Connect in Urbana has been around for more than a decade, helping more than 80 men get back on their feet. Now, with the new money raised, they can build another home and help even more people battling addiction.
For Brenton Kilbourne, he came all the way from Florida after losing almost everything and becoming addicted to heroin and crack cocaine.
"I just wanted freedom because I was just stuck in depression and hopelessness. I really thought I was going to die," said Kilbourne, who is a current resident.
Brett Bixeman knows that feeling all too well. Addiction is something his brother still suffers with and has handicapped his sister.
"I didn't see a way out and so my pastor told me about this program," said Bixeman, who is a current resident.
That program was Lifeline Connect, a one-year faith-based program in Urbana that currently houses six men.
"And my life has never been the same since," Bixeman added.
Pastor Kevin Brown is so touched by the community's help, saying it will help the community in return.
"There can a burier there, so when I see this happening, it is like that burier is being torn down and they want to become part of the solution," Brown said.
That includes Lanz Heating & Cooling that has hired about eight graduates from the program.
"It takes a while for them to build that trust back up, but to see them come in and flourish has been an amazing journey," said Owner and CEO Troy Lanz.
Sherry Steigmann opens her yard to the residents to do yard work and the money she pays them, goes directly back into the program.
"The men that have come to my home are polite, well-spoken, want to learn, and do everything with a smile," she said.
For Joey Trujillo, this program has meant the world to him.
After losing custody of his kids before graduating from the program, he now gets to tuck in his two little girls at night and attend his son's baseball games.
"Moments like that—you know addiction almost robbed me of that," Trujillo said. "This program just gave me, gave me something to live for."
And now, with more participants coming in, these graduates hope to be a role model for them.
The official groundbreaking for the new building is August 16 and the construction of it will wrap up by next spring. For more information about the groundbreaking or the program visit their website.
---
24 MAN DORM PRESS RELEASE: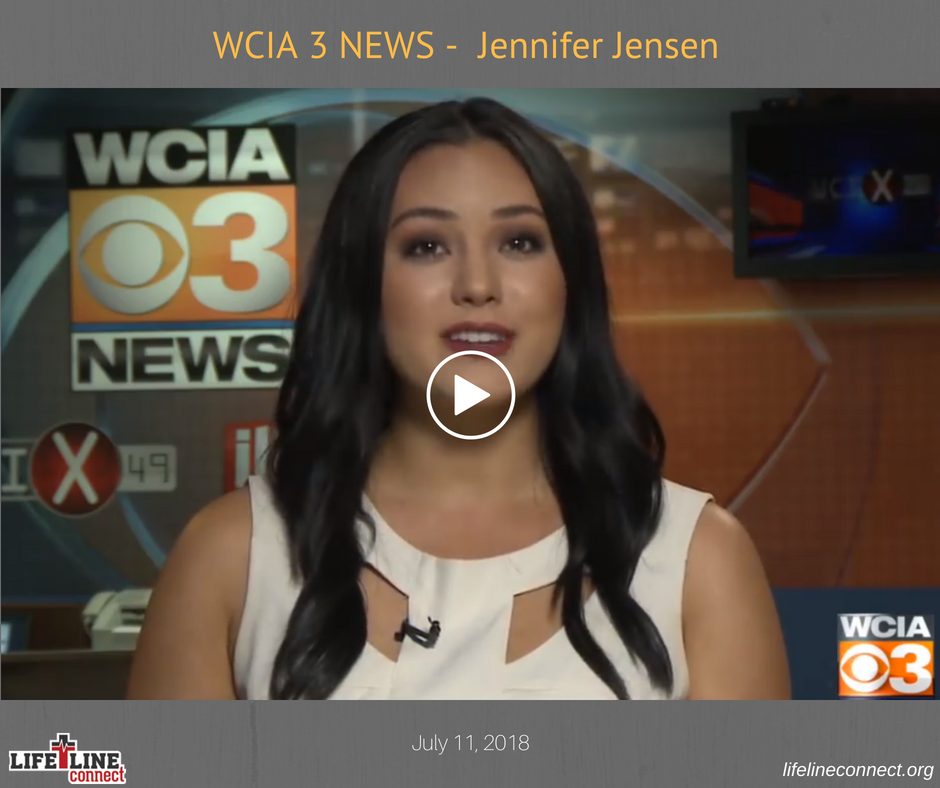 URBANA, IL, July 10, 2018. Lifeline-connect will be expanding their operations with the construction of a new 24-resident dormitory. After a little more than a year of fundraising, material donations and the contribution of hundreds of hours of labor, the commitment of $615,000 in estimated building costs has achieved.
Brenda Rogers, Administrative Director, said, "The community support this last year has been phenomenal and is what has made moving forward with the groundbreaking possible." Wells & Wells Construction is the Project Manager for the project. Brett Pierce of Wells & Wells, Fell Architect, Lanz, Inc. and Kraft Development Group, Inc. have led the way incorporating local contractors and suppliers. Lifeline-connect has conducted several fundraisers like Valley to the Mountain Top, Recovery Blueprint 24, and Coast to Coast. Donations are still being accepted.
An official groundbreaking ceremony is scheduled for 9:00 AM, Thursday, August 16th at 2107 N High Cross Road, Urbana, IL. Guests are welcome. Refreshments will be served following the ceremony. If you are able to attend please RSVP – [email protected] or 217-621-9649
About Lifeline-connect:
Founded in 2007, Lifeline-connect is a 12-month faith-based, residential recovery center of six men at a time focusing on whole-life treatment for substance abuse recovery. Having been in operation for almost 12 years, Lifeline-connect provides a healthy and stable environment where men are able to focus on their recovery and receive the support and training they need. In addition to recovery, the graduates have learned life skills and are transitioned back with their families and into the workplace. You can learn more at www.lifelineconnect.org.
Contact Information:
If you would like more information about this, please call Brenda Rogers at
217-621-9649 or email [email protected].
---
Coast to Coast Motorcycle Ride 
On May 27, 2018, several Lifeline-connect staff and friends took off from Los Angeles on a 2,700-mile, four-day cross-country motorcycle ride ending at the White House in Washington, D.C., raising some $100,000 toward the dorm project to benefit more central Illinois men in recovery from addiction.
Enjoy the recap video below by clicking on the photo:

11th Anniversary Celebration and Homecoming –  October 2017
Lifeline-connect staff standing with graduates, former residents, and current residents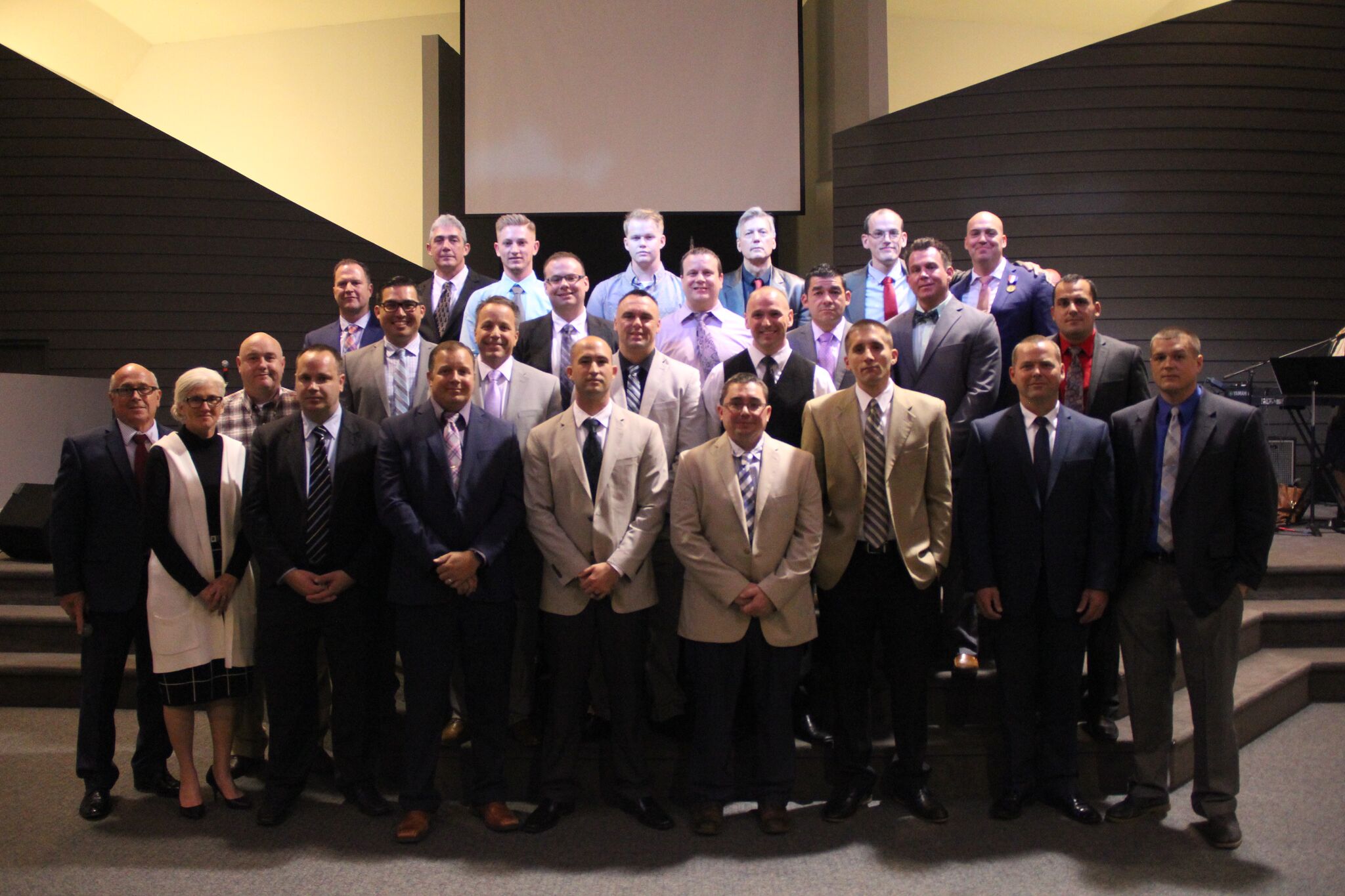 11th Anniversary and Homecoming Celebration Video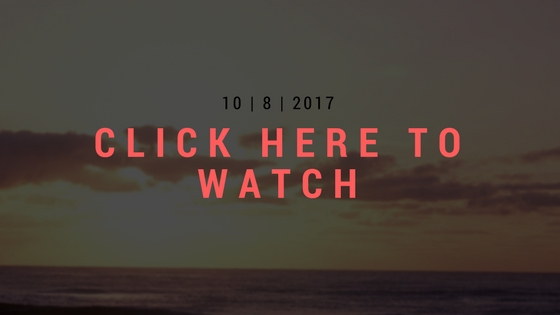 "10 Years And Growing Expanded" 
Please Click On The Image Below To Watch: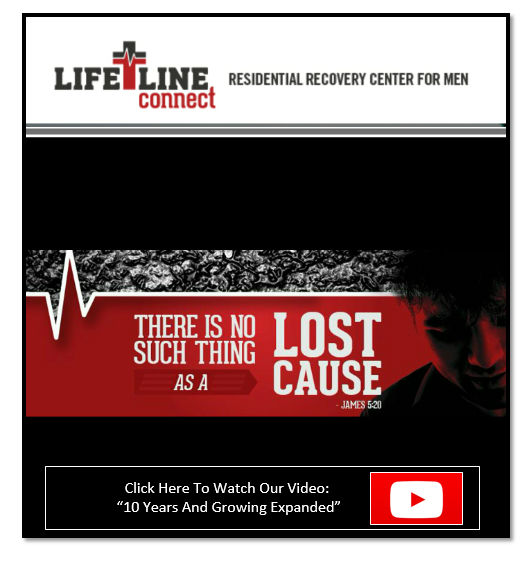 ---
"From The Valley To The Mountaintop"
Outcome Video:

"From The Valley To The Mountaintop" – Radio Interview 6-16-17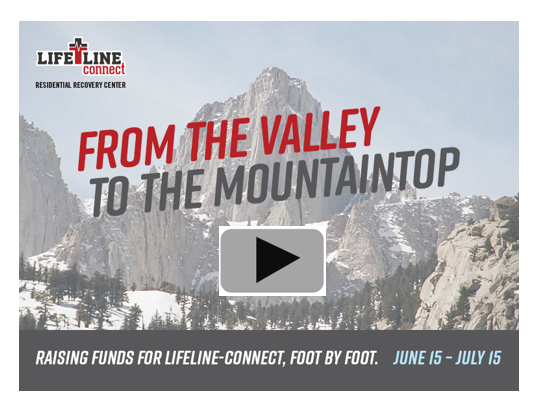 ---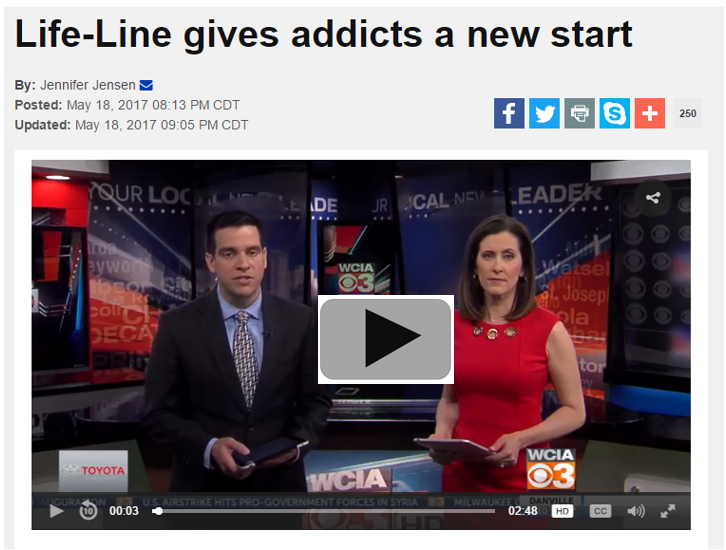 ---
Troy Lanz (Owner Lanz Heating and Cooling, Urbana Illinois)
and Bill Yeakel explain why they support Lifeline-connect
---

Urbana's Lifeline-connect seeking to expand its reach:
|
On Thursday, Lifeline-connect officials made their first pitch for investors to consider — it calls for a $639,000 dormitory with a multipurpose gym center that can serve 24 men at once, instead of the six it can fit now.
Co-founder Brenda Rogers, who along with husband D.L. and Randy Brown started Lifeline, told a group at the Champaign County Chamber of Commerce that the building's plans have been drawn up and approved by planning and zoning officials.
"We won't build it until it's debt-free," she said
As it stands now, each participant pays $500 for a year of treatment, which focuses on relapse prevention, life management, accountability, financial responsibility and Christian biblical principles.
The program isn't supported by state or federal funding, Rogers said, adding that each participant costs $1,800 per month, and not all can afford the entry fee right away.
Although faith-based, the program doesn't require participants to have a Christian background, she said."We interview based on: Are they willing to trust something, someone other than themselves to get better?" Brown said in a video about the program.
Graduates can be connected with local employers. Troy Lanz, owner of Lanz Heating & Cooling HVAC, said the ones he's hired have been "disciplined, trained and in good moods."
---
"Recovery Conference 2017"
Please Click On The Image Below To Watch: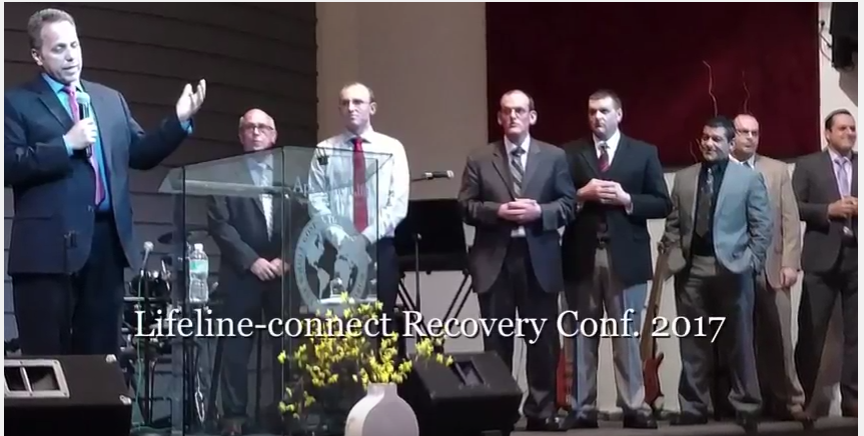 ---
Recovery Conference 2017:

View and download Lifeline-connect related media.
Photos | Newsletters | Brochures
Lifeline-connect: Making a Difference

Substance abuse is rampant, but there is a safe place where men can experience recovery while discovering God's purpose for their lives.
April 2015  |  July 2014  |  April 2012  |  August 2011  |  September 2010  |  December 2009  |  June 2009  |  September 2008
Brochures